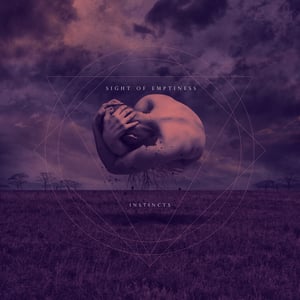 $

13.33 - On Sale
Costa Rica's finest metal export return with their third journey! For fans of: Amon Amarth, In Flames, Machine Head.
Featuring Glen Drover (Megadeth), Christian Älvestam (Scar Symmetry), Ralph Santolla (Deicide), Whitfield Crane (Ugly Kid Joe), Ole Halvard Sveen (Extol), Manuel Obregón (Costa Rican Minister of Culture).
- MetalSucks 4/5 - "Sight of Emptiness Were Right to Follow their Instincts"
- Terrorizer 7/10 - "Packing enormous melodies and aggression, it's a great listen, and IF A LABEL JUMPS ON, a potential BREAKTHROUGH".
- Metal-Rules 4/5 - "Melodic progressive death metal with a South American flare and surprisingly strong songwriting and production, it makes for one of the year's more pleasant surprises."
Produced & Mixed by Thomas "Plec" Johansson (Watain, Onslaught, Scar Symmetry).